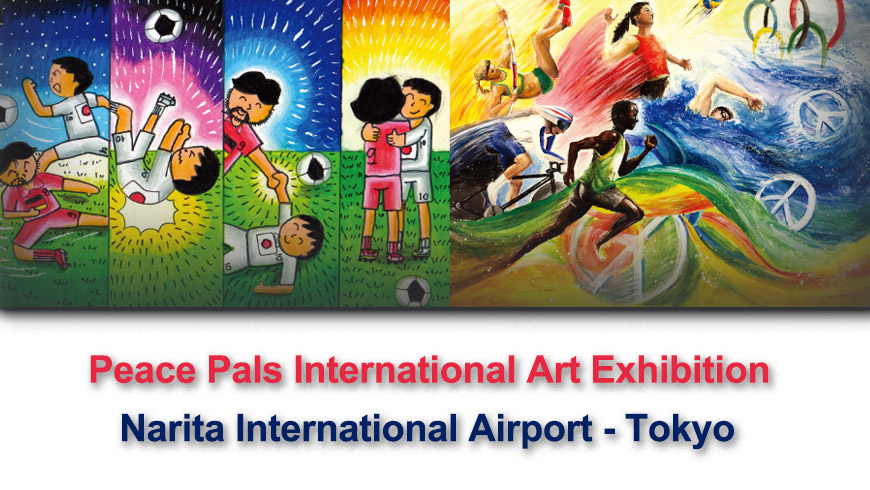 As a support program for the Tokyo 2020 Olympic and Paralympic Games, Peace Pals International Art Contest was held with the theme 'Sports and Peace,' attracting more than 5,300 entries from 83 countries.
The exhibition of the winning artwork was held at NAA Art Gallery at Narita International Airport from August 4th to 24th, 2021 to coincide with the Olympic Games, and was appreciated by many visitors .
Peace Pals International Art Contest is held annually by the Goi Peace Foundation and May Peace Prevail On Earth International to encourage young people, ages 5-16, to become peacemakers living in the spirit of the words May Peace Prevail on Earth.
Please watch the video below and enjoy the beautiful artwork by the children, creatively expressing their thoughts on the theme, Sports and Peace.
Impressions from Visitors
I felt the beauty of the Olympic and Paralympic games!
So many unique and wonderful pictures reflecting the flavor of their countries. I felt joy and happiness in their colors.
I felt the possibility of world peace from the pictures.
I was so moved by fascinating pictures. I wish we recover the peaceful days soon.
I found so many paintings symbolizing the friendship of the countries and helping each other. Beautiful!
They are fantastic! True examples and testimonies of Peace and Fraternity!