The following publications were produced, in whole or in part, by the Goi Peace Foundation to introduce the visionary work of individuals and organizations that are making a positive impact in the world.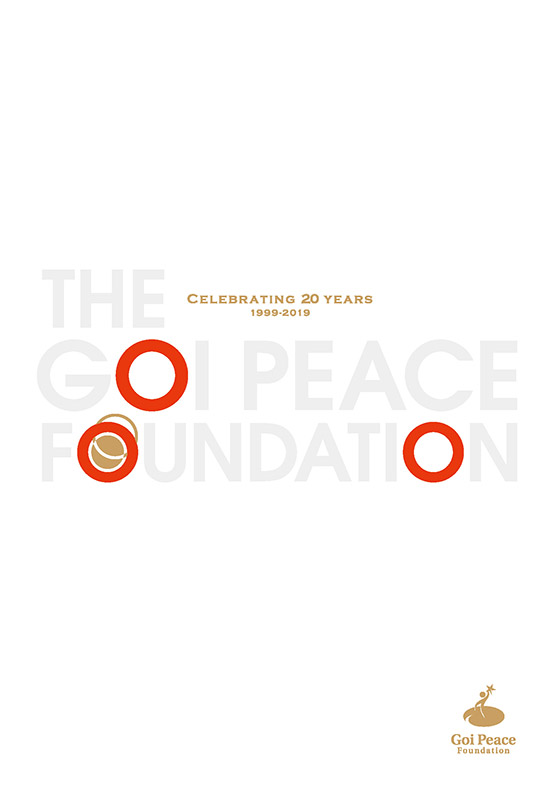 The Goi Peace Foundation 20th Anniversary Yearbook
This 20th anniversary yearbook presents a broad overview of our main activities up to December 2019, introducing the Foundation's vision and its approach to realizing that vision.
Download from here
To obtain a printed copy, please write to info@goipeace.or.jp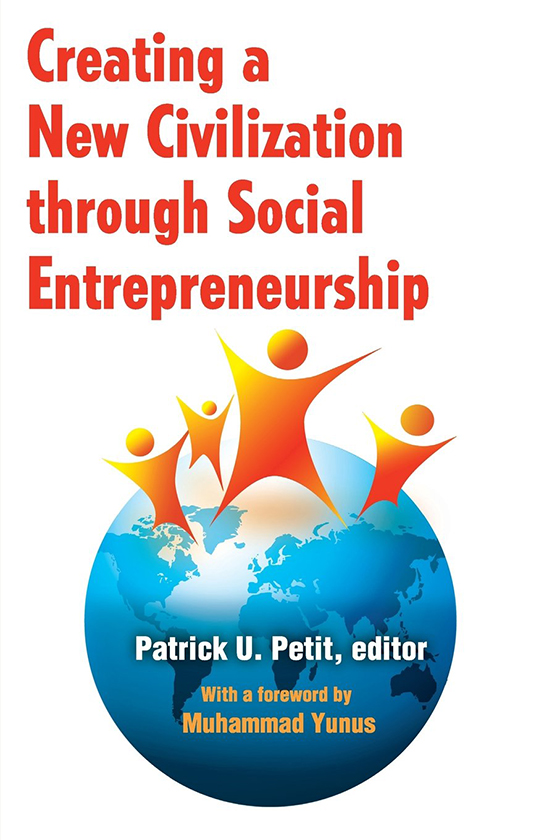 Creating a New Civilization through Social Entrepreneurship
A compilation of articles by some of the leading social entrepreneurs and organizations that are advancing the global citizen sector movement. While looking at this social trend in the context of a larger global transition, the volume presents concrete examples of innovative individuals that are tackling major social problems and triggering systemic change. Authors include Muhammad Yunus, Bill Drayton, Lara Galinsky and others.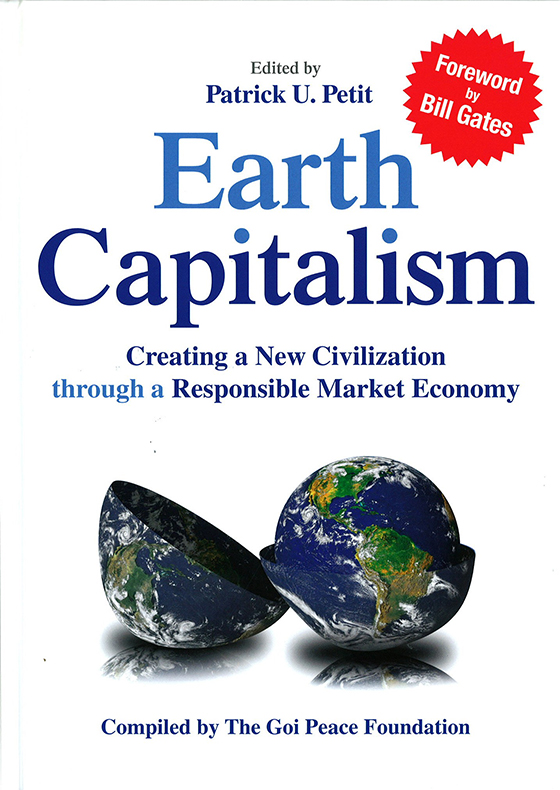 Earth Capitalism: Creating a New Civilization through a Responsible Market Economy
A compilation of articles by forward-thinking scientists, economists, business leaders and social activists with strategic visions for a more just and sustainable world. It introduces concepts for a new economic paradigm supported by concrete ideas for alternative models of economy and innovative new ways for conducting business. Authors include Bill Gates, Lester Brown, Hazel Henderson and others.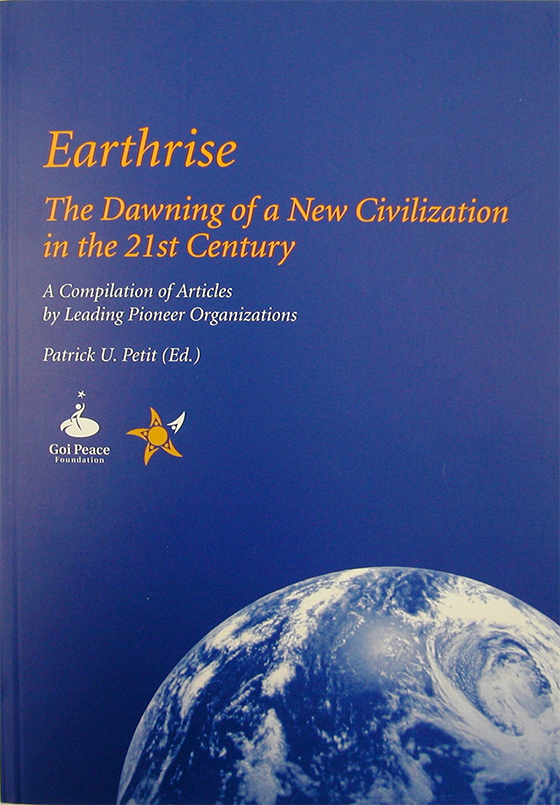 Earthrise: The Dawning of a New Civilization in the 21st Century
A compilation of articles by leading-edge civil society organizations and networks that are paving the path for the emerging new civilization. Featured organizations include the Global Ecovillage Network, Schumacher College, the Peres Center for Peace, the Global Marshall Plan Initiative, the World Future Council and others active in fields such as politics and diplomacy, ecology and education, economics and business, science and media, as well as youth and spirituality.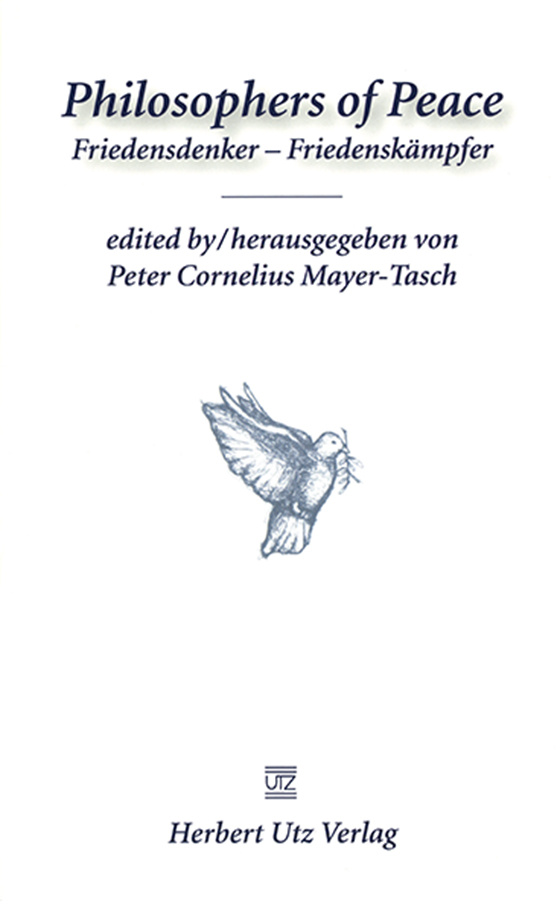 Philosophers of Peace
Co-produced by the Goi Peace Foundation and the Munich School of Political Science as the outcome of a symposium held at the School in July 2006, the volume reflects on twelve outstanding philosophers of peace from past to present, east and west, including Confucius, Aristotle, Immanuel Kant, Mahatma Gandhi and Masahisa Goi.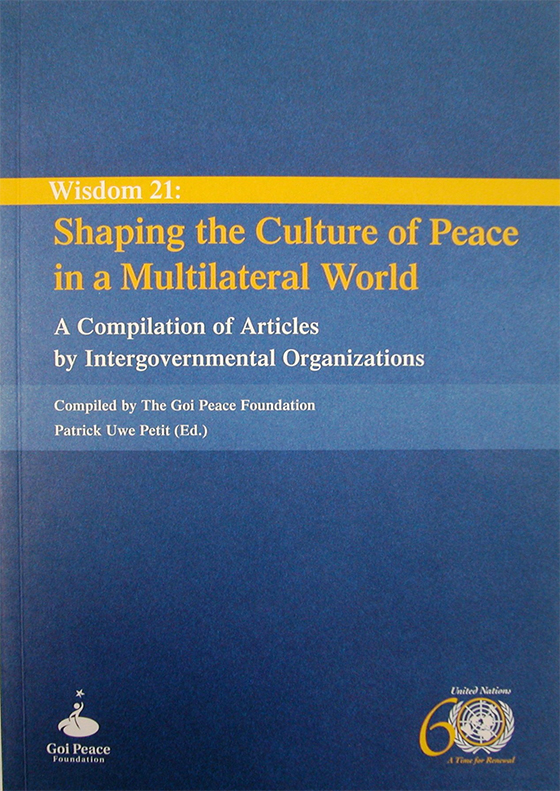 Shaping the Culture of Peace in a Multilateral World
A compilation of articles by intergovernmental organizations. Published on the occasion of the 60th anniversary of the United Nations, the volume contains articles by heads of various UN institutions and regional organizations including UNESCO, UNHCR, the World Bank, the African Union, ASEAN, EU/European Commission, the League of Arab States and others, highlighting their multilateral efforts to promote global peace.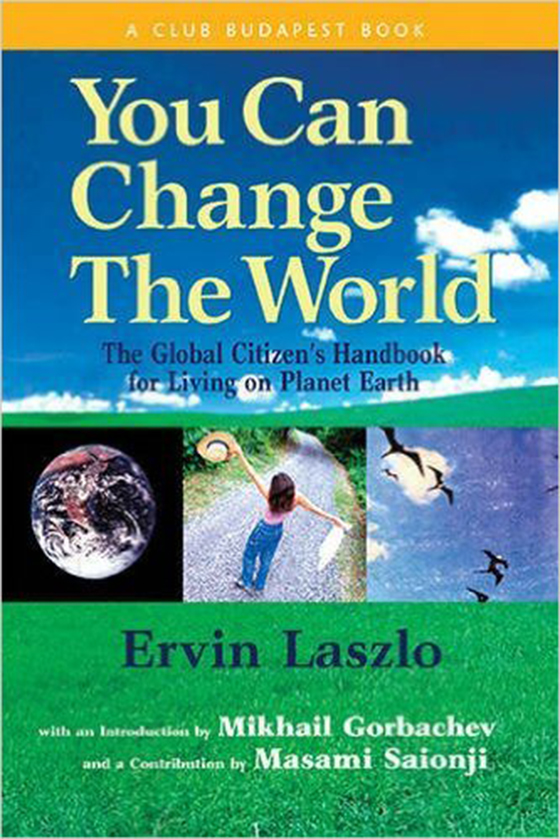 You Can Change the World: The Global Citizen's Handbook for Living on Planet Earth
A joint publication authored by Club of Budapest Founder Dr. Ervin Laszlo and Goi Peace Foundation Chairperson Masami Saionji, with an introduction by Mikhail Gorbachev and a postscript by renowned author Paulo Coelho.
You Can Change the World rises above the partisan bickering of conventional political discourse to not only foster responsible thought and action, but also to advocate for a grassroots spiritual revolution that begins with each and every individual.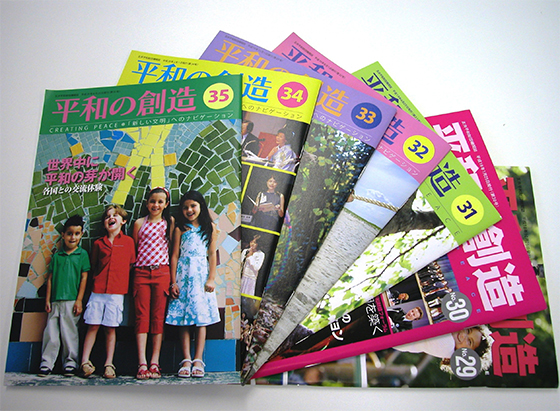 Creating Peace Magazine
Quarterly magazine of the Goi Peace Foundation, with reports on events and activities as well as articles on leading-edge approaches to creating peace and a new civilization. (Currently available in Japanese only.)