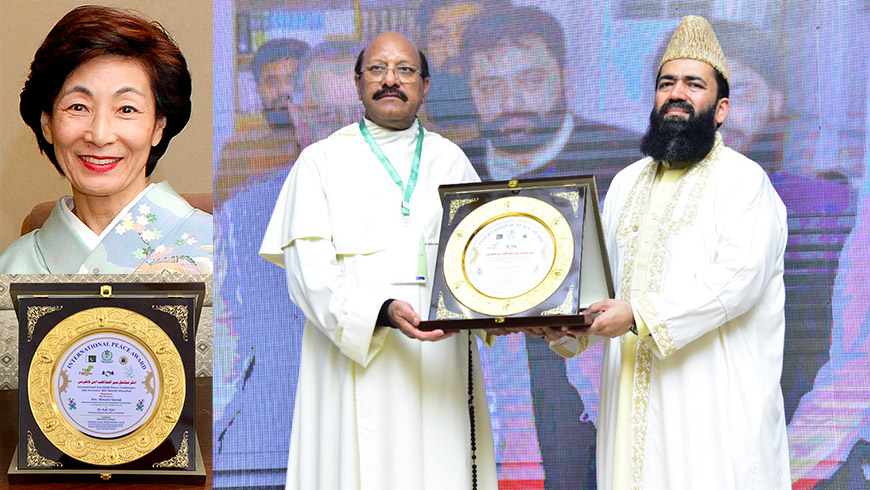 Masami Saionji, Chairperson of the Goi Peace Foundation, was presented with an International Peace Award by President Dr. Arif Alvi of Pakistan during the International Interfaith Peace Conference held in Islamabad, Pakistan on November 24, 2021.
The prestigious award is in recognition of her valuable services, particularly her many years of work to bring healing, reconciliation, peace and harmony in the world.
In the presence of distinguished guests, including Federal Ministers, diplomats, international delegates, religious leaders and peace activists, Fr. James Channan OP, Director of Lahore Peace Center, accepted the award on her behalf, together with Maulana Abdul Khabir Azad, Grand Imam of Badshahi Mosque Lahore, who organized the conference. Both religious leaders have been collaborating with Mrs. Saionji over the years in promoting peace and interfaith harmony.