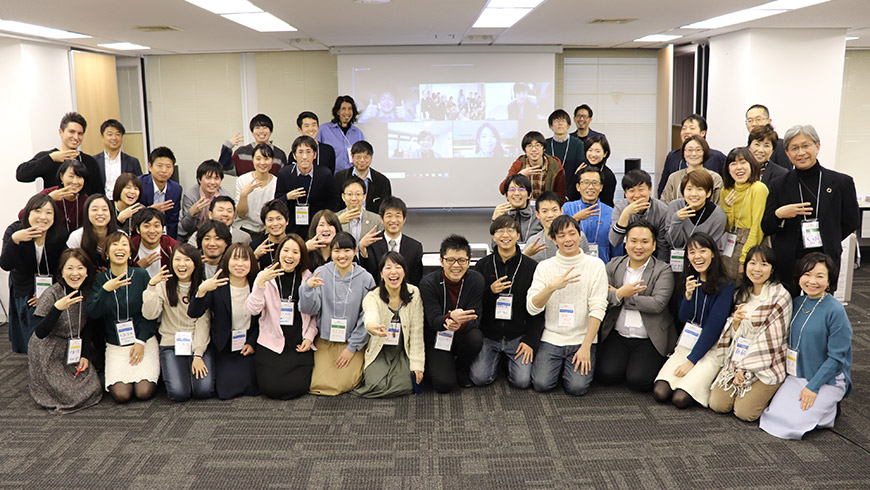 Following up on the 5th ESD Japan Youth Conference held in Nagoya in October 2018, an ESD Japan Youth Platform Meeting was held on 17 February, 2019, in Tokyo to share the progress of the collaborative projects developed by the youth participants.
Some 60 participants, including the participants in the 5th ESD Japan Youth Conference, alumni from the past youth conferences, mentors who have supported youth members, and fellow ESD experts, were present at the meeting, while some other participants joined the meeting via a video conferencing system. They were able to freely exchange their views in order to further develop and vitalize ESD Japan Youth as a community of young practitioners.
Welcoming the participants, Mr. Kenji Tamura, Unit Chief of the Office of the Director-General for International Affairs of MEXT, wished them success in their meeting and said, "This meeting is not the end. It is important to keep envisioning the future. You are meeting to share your outcomes and to learn from one another. To the youth participants, I hope that you will not hesitate to express your opinions, ask questions of each other, and take advantage of this day to learn many things. I hope the meeting will also be fulfilling for the mentors and guests who are here today."
In small groups, the participants shared their individual projects. Then, some of the youth members gave presentations to everyone on the progress of their 'collaborative projects,' and received feedback from the other participants, including the mentors—a process known as public mentoring.
Collaborative project presentations
Talking about our future through ESD
Knowledge sharing project on education
Designing a website for children on SDGs
Helping local communities earn money on their own
Okayama City Forum on SDGs 2019 (SDGs x Youth Networking Meeting)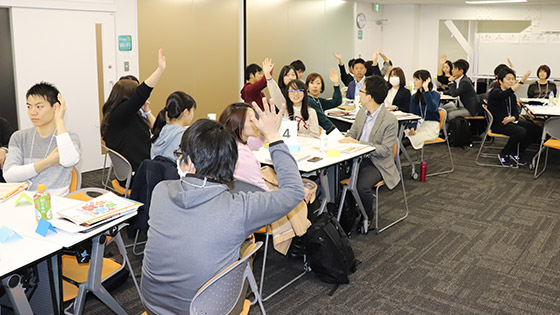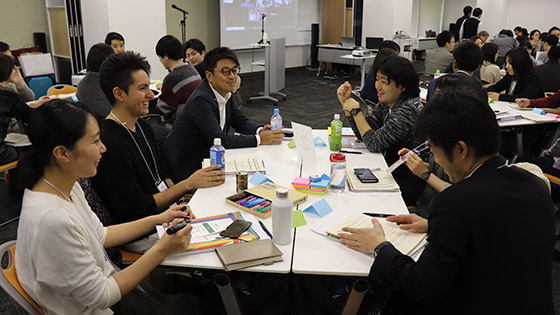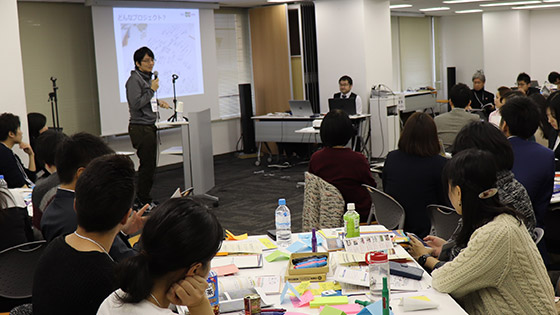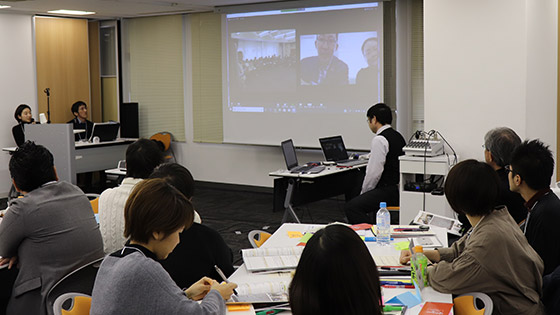 After lunch, seven volunteers organized peer-learning workshops on four different topics. Each participant joined one of the four workshops for a time of meaningful dialogue and learning.
Peer learning workshops
'Doing it your way' to live a super-happy life
Developing waku-waku (=exciting) projects for inspirational learning
Let's talk about citizenship! What makes a 'good' citizen?
Looking into microscopic world with smartphone-driven microscopes to explore the potential of science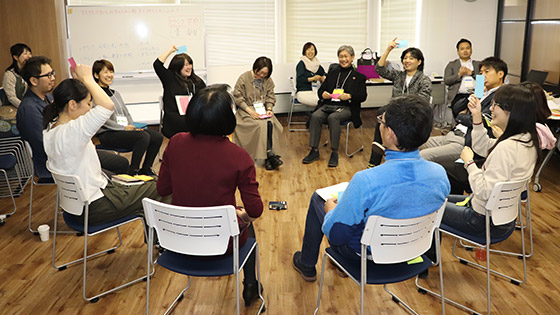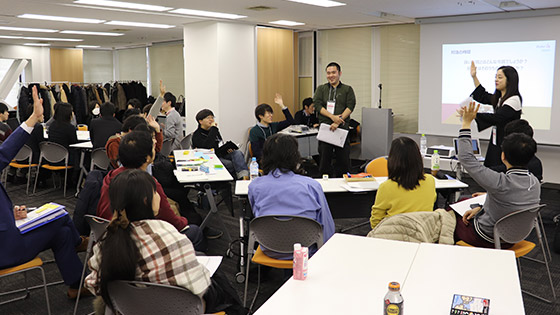 After the peer leaning workshops, the participants split into four groups for a storytelling session. Each of the participants shared his or her own unique story, such as how they first became involved in ESD, and they discussed their activities as related to the main topic: "What activities are you are focusing on to create a better future?" Through the session, the members of each group deepened their mutual understanding and strengthened their connections with one another.
Toward the end of the program, an open space was held in which participants voluntarily proposed topics and project plans that they would like to discuss with others to help them in their future work. The following nine topics were raised.
Open space discussion topics
How to find collaborators
What is a true career education?
Designing a website for children on SDGs
How to collaborate with schools
Why is peace education in Japan centered around victims of the Second World War?
How to develop careers in ESD
How to take the first steps in ESD
Creating a platform for ESD youth leaders
Why aren't high school students in Japan staging protests against climate change?
At the close of the conference, all the participants shared what they learned at the meeting and discussed their future plans with their like-minded peers. The meeting enabled ESD experts from various age groups and fields to meet and interact with each other, and to gain new knowledge and ideas about their next steps, all in an atmosphere full of positive energy and passion.