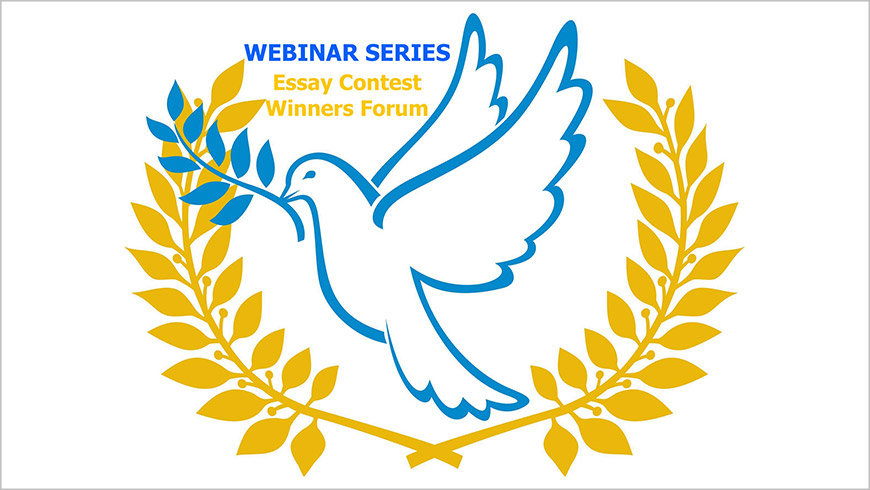 To celebrate the 20th anniversary of the International Essay Contest for Youth People, we are excited to launch a webinar series inviting First Prize winners from the last 20 years to join in a conversation on timely societal topics.
Since participating in our Essay Contest, many of the winners are pursuing various paths in life and are continuing to make a difference in the world. Everyone is welcome to join the webinar and listen to the inspiring stories and wisdom of these young leaders.
JUNE 2019 WEBINAR
Theme: Kindness – What is it anyway?
In alignment with this year's essay contest theme, four previous contest winners from different continents will delve into the question based on their personal experiences and visions.
Presenters:
Watch the webinar
Upcoming Programs
JULY 2019 WEBINAR
Theme: Reconciliation and Peacemaking in Post-conflict Societies
AUGUST 2019 WEBINAR
Theme: Towards Gender Equality – A Dream in the Making?
SEPTEMBER 2019 WEBINAR
Theme: Faith as a Peacemaking Force
OCTOBER 2019 WEBINAR
Theme: Rising from Ashes – Turning Painful Experiences into Opportunities to Service Community
NOVEMBER 2019 WEBINAR
Theme: The Concept of 'Family' in Today's Postmodern Society
DECEMBER 2019 WEBINAR
Theme: Youth Innovating for a Better World
To receive program updates, please subscribe to our mailing list or facebook.