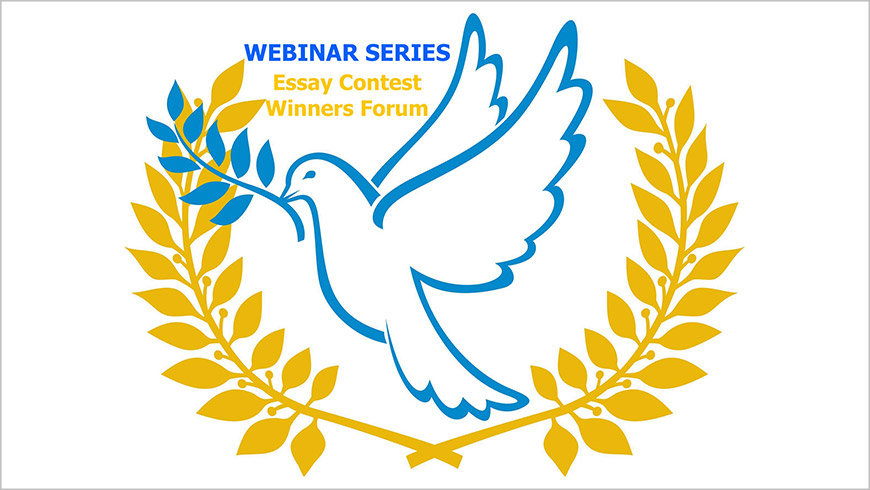 To celebrate the 20th anniversary of the International Essay Contest for Youth People, we are excited to bring you a webinar series inviting First Prize winners from the last 20 years to join in a conversation on timely societal topics.
Since participating in our Essay Contest, many of the winners are pursuing various paths in life and are continuing to make a difference in the world. Everyone is welcome to join the webinar and listen to the inspiring stories and wisdom of these young leaders.
JULY 2019 WEBINAR
Theme: Peacemaking and Reconciliation in Post-conflict Societies
Three previous contest winners living in countries which have experienced genocide, wars or conflicts in recent history, will share their personal experiences and lessons and touch upon their approaches to peacemaking and reconciliation in their societies.
Presenters: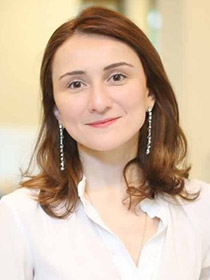 Ketevan 'Keti' Kandelaki (Georgia)
Keti is a Corporate Banking professional with a 10+ years' experience in handling portfolios of blue-chip and medium sized enterprises. She is an expert in FMCG sector in Georgia. Keti holds an undergraduate degree from American University in Bulgaria. She is currently doing masters degree in management from Harvard University Extension School. Keti was the Essay Contest First Prize winner (Youth Category) in 2001.
Her Winning Essay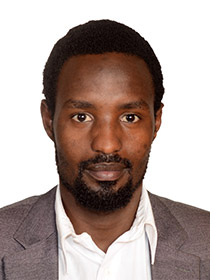 Rogers Nziza Kimuli (Rwanda)
Rogers Nziza Kimuli is a Founder and Executive Director of Journey House Africa, a local NGO that is envisioned to build an inclusive environment for sustainable social welfare and economic empowerment of vulnerable communities in Rwanda and Africa with a special focus on peace building, trauma therapies, as well as unity and reconciliation. Roger is also the coordinator of the Sustainable Peace Building Program, both at JHA and local youth leadership. He heads and coordinates a children's community gardening for peace program at the local community level. Rogers is a member of Ubuntu peace dialogue and the Human rights defenders in Rwanda. He is also a member of several dialogues of Never again Rwanda on a variety of humanitarian topics. Rogers was the Essay Contest First Prize Winner (Youth Category) in 2013.
His Winning Essay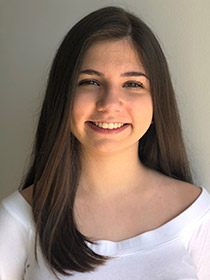 Neda Simic (Bosnia and Herzegovina)
Neda Simic is from a small town of Modrica of Bosnia and Herzegovina. She is 14 years old with two sisters. She enjoys playing the piano and basketball, but her favourite hobby is writing. Due to educational opportunities she moved to London ten months ago. Now, she is a student of year 9. Recently, she finished her Bronze the Duke of Edinburgh's award. She also volunteers in the local charity. By winning the first prize in the Essay Contest, she became a role model to the children from less economically developed areas. She showed them that by studying and putting efforts, they can achieve their goals. Neda was the Essay Contest First Prize Winner (Children's Category) in 2017.
Her Winning Essay
Watch the webinar
Past Programs
JUNE 2019 WEBINAR
Theme: Kindness – What is it anyway?
Upcoming Programs
AUGUST 2019 WEBINAR
Theme: Towards Gender Equality – A Dream in the Making?
SEPTEMBER 2019 WEBINAR
Theme: Faith as a Peacemaking Force
OCTOBER 2019 WEBINAR
Theme: Rising from Ashes – Turning Painful Experiences into Opportunities to Service Community
NOVEMBER 2019 WEBINAR
Theme: The Concept of 'Family' in Today's Postmodern Society
DECEMBER 2019 WEBINAR
Theme: Youth Innovating for a Better World
To receive program updates, please subscribe to our mailing list or facebook.