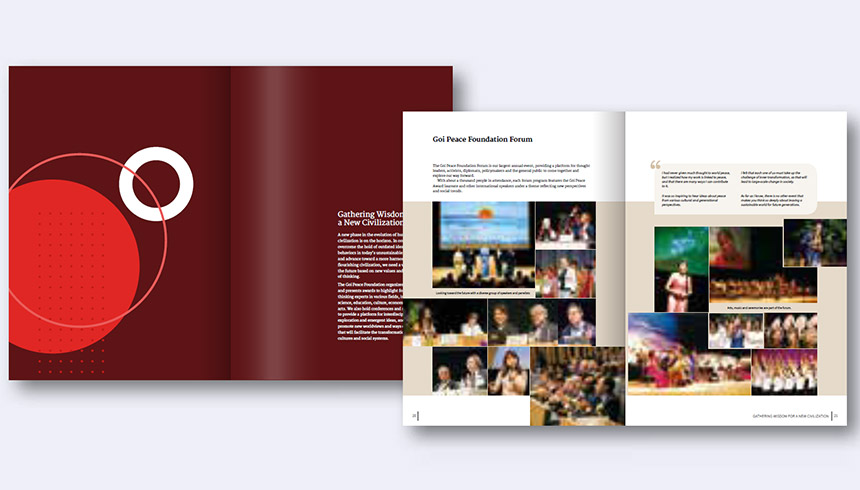 We have published a special yearbook in celebration of our 20th anniversary.
Since its establishment in 1999, the Goi Peace Foundation has been dedicated to fostering a sustainable and harmonious global society by promoting peace consciousness and building cooperation among individuals and organizations across diverse fields, including science, education, culture and the arts.
The variety of activities we engage in—including pubic events, educational programs, international collaboration, and interdisciplinary research and studies—all aim to empower individuals and transform society by promoting new values, wisdom and actions needed to create a better future.
This 20th anniversary yearbook presents a broad overview of our main activities up to December 2019, introducing the Foundation's vision and its approach to realizing that vision.
DOWNLOAD 20TH ANNIVERSARY YEARBOOK 
To obtain a printed copy, please write to info@goipeace.or.jp