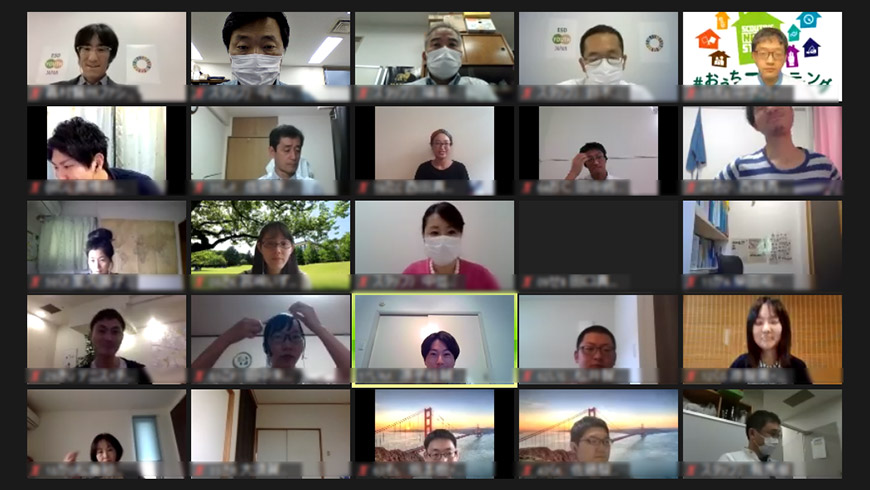 Following up on the 6th ESD Japan Youth Conference held in Tokyo in February 2020, an ESD Japan Youth Community Meeting was held on 31 May, 2020, to share the progress of the collaborative projects developed by the youth participants, as well as to vitalize this community of approximately 300 youth members with diverse backgrounds, by strengthening partnerships and exploring further collaboration for enhancing Education for Sustainable Development (ESD) and achieving the United Nations Sustainable Development Goals (SDGs).
Due to the COVID-19 pandemic and in order for youth members to join from various locations, the meeting was held online using the Zoom platform.
A diverse group of 65 youth leaders including teachers, university and graduate school students, NGO staff, government officials, social entrepreneurs and others, gathered from various parts of Japan, together with five mentors who have endorsed and supported the activities of ESD Japan Youth members. It was a fruitful reunion—a chance for everyone to see old friends as well as make new friends.
The 4.5-hour program was divided into four parts: "Get connected", "Luncheon talks", "Presentations on the progress of the projects by participants in the 6th Youth Conference" and "Sharing of my next steps". The entire program was designed to utilize various online communication tools, so that every participant had enough time to interact in a relaxed atmosphere.
Part 1: "Icebreaker & Get connected"
Under the guidance of volunteer members, the program began with an icebreaker of physical exercises along with music. Then, the participants were split into groups of four members across different years of participation. In their small groups, the members got to know each other, keeping in mind the question: "What are you focused on to create a better future?" This session helped participants connect more deeply with their peers and learn from one another, by sharing how they got involved in various ESD activities and in work towards achieving the SDGs.
Part 2: "Luncheon talks"
During the lunch break, four sessions of luncheon talks were planned by volunteers, and there was also a room for free conversation. Each participant entered an online 'room' of his or her choice and enjoyed participating in one of the talks.
Luncheon Talks themes:
Creating a career counseling room for ESD together
Exploring the possibilities of active learning in an online setting
ESD activities during the COVID-19 pandemic
Special kick off session "UNESCO's Futures of Education initiative: Learning to Become"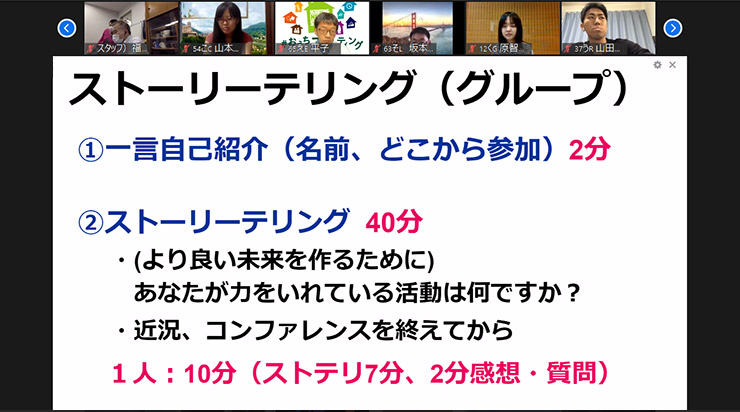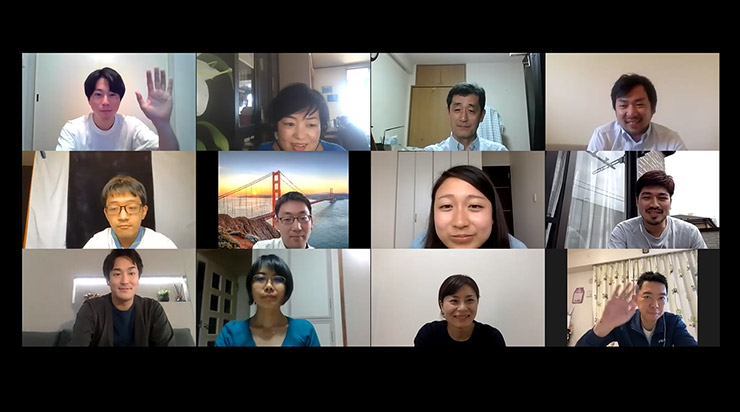 Part 3: "Presentations on the progress of the projects by participants in the 6th Youth Conference"
Initiators/representatives of six project teams gave presentations to everyone on the progress of their collaborative projects, and received feedback from the other participants to further enhance each project and help move towards the next steps.
Collaborative project presentations:
Enjoying life with a "loss of what is normal"
Creating videos of stories of "loving" and "being loved"
ESD activities for afterschool
ESD story archives in Google Earth
Social businesses for SDGs(Peace Culture Village)
ESD circle of educators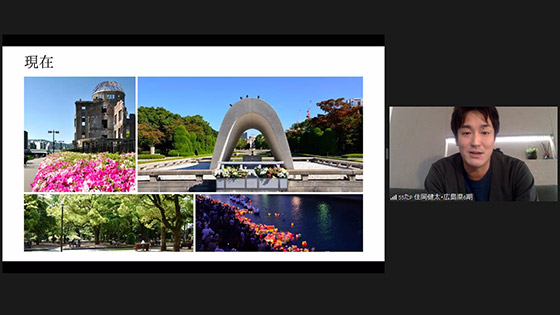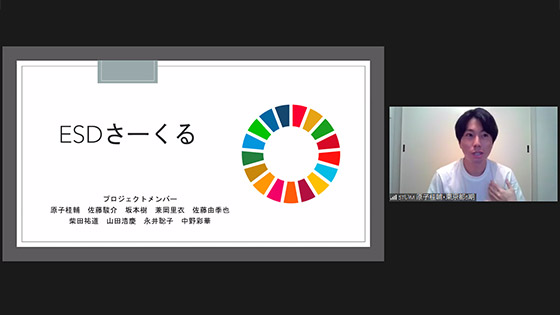 Part 4: "Sharing of my next steps & Closing"
Towards the end of the program, the participants shared what they learned at the meeting and discussed their future plans with their like-minded peers.
The following are some of the comments voiced by youth members:
How do you feel?
"I felt empowered by my like-minded peers."
"I felt that there is great potential in meeting online."
"I will never forget the enthusiasm I felt during the conference, and that I am connected with like-minded youth leaders like you."
What did I discover today?
"There is so much to learn and discover in the process of a project."
"Today's meeting helped me recall the purpose of my own activity. I just have to put it into action."
"It is my mission to import ideas that I earned from my colleagues of diverse interests and backgrounds into my everyday work."
What are your future plans?
"I would like to keep in contact with new friends I made today in order to take action in the future."
"I was inspired by those who are actively engaged in their activities despite the COVID-19 pandemic, so I would like to make my goals clear and continue my own activities."
We also received comments from the mentors, such as, "I became convinced of the merits and needs of partnership and collaboration across different schools and regions."
In conclusion, the secretariat called for everyone's active involvement in further advancing the activities of the ESD Japan Youth Community, which has developed over the past six years and now includes some 300 members.