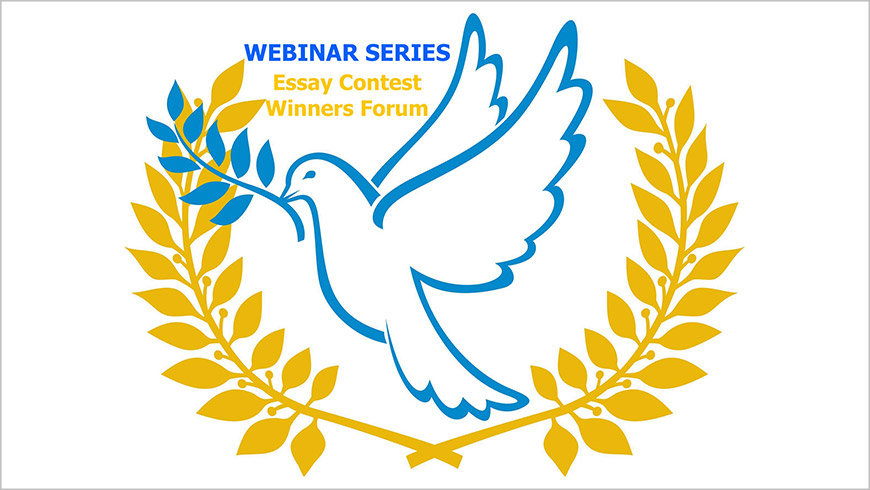 To celebrate the 20th anniversary of the International Essay Contest for Youth People, we are excited to bring you a webinar series inviting First Prize winners from the last 20 years to join in a conversation on timely societal topics.
Since participating in our Essay Contest, many of the winners are pursuing various paths in life and are continuing to make a difference in the world. Everyone is welcome to join the webinar and listen to the inspiring stories and wisdom of these young leaders.
SEPTEMBER 2019 WEBINAR
Theme: Faith as a Peacemaking Force
Two contest winners representing the Hindu faith and the Jewish faith will have a deep conversation on what faiths mean to them and how faiths are in service to create peace on Earth.
Presenters: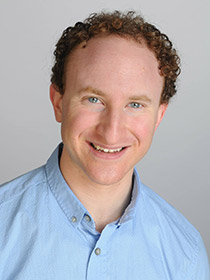 Adam Moscoe (Canada)
Adam Moscoe is a Policy Analyst at the Department of Finance Canada, and was previously Policy Advisor to the Minister of Environment and Climate Change. He is a Global Shaper, an initiative of the World Economic Forum, with which he has led local projects in youth engagement, refugee sponsorship, and presenting the first Ottawa Peace Talks. He is also highly engaged in the Jewish community, including serving on the Young Leaders Circle of the Centre for Israel and Jewish Affairs. He is an actor and singer, frequently performing in musical theatre productions. Adam was the Essay Contest First Prize winner (Children's Category) in 2006.
His Winning Essay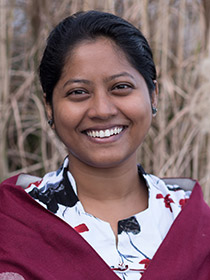 Anjali Sarker (Bangladesh)
Anjali is a social innovation expert and development practitioner with seven years' experience in leading projects that empower the underprivileged population, with a special focus on youth and women. Currently she is pursuing an MSc in Inequalities and Social Science in the London School of Economics and Political Science (LSE). She is an Atlantic Fellow at LSE, a Global Shaper at the World Economic Forum and is a New Voices Fellow at the Aspen Institute. She holds a bachelor's in Business Administration from the Institute of Business Administration, University of Dhaka and a Diploma in Social Innovation from Lund University. Anjali was the Essay Contest First Prize winner (Youth Category) in 2012.
Her Winning Essay
Watch the webinar
Past Programs
JUNE 2019 WEBINAR
Theme: Kindness – What is it anyway?
JULY 2019 WEBINAR
Theme: Peacemaking and Reconciliation in Post-conflict Societies
AUGUST 2019 WEBINAR
Theme: Towards Gender Equality – A Dream in the Making?
Upcoming Programs
OCTOBER 2019 WEBINAR
Theme: Rising from Ashes – Turning Painful Experiences into Opportunities to Service Community
NOVEMBER 2019 WEBINAR
Theme: The Concept of 'Family' in Today's Postmodern Society
DECEMBER 2019 WEBINAR
Theme: Youth Innovating for a Better World
To receive program updates, please subscribe to our mailing list or facebook.