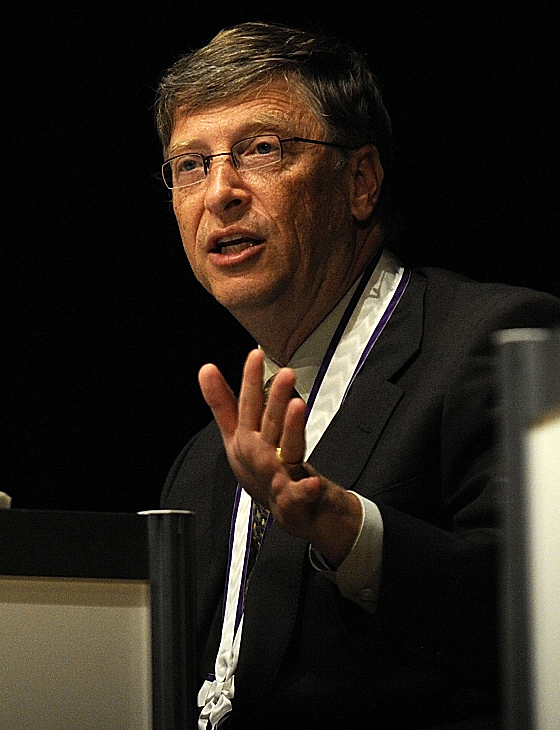 Bill Gates
Philanthropist (United States)
"For his visionary leadership to help create a more equitable world through philanthropy."
 Through the philanthropic work of the Bill & Melinda Gates Foundation, Bill Gates is not only saving millions of lives around the world, but is helping to restore hope and human dignity to the least privileged of our global family. His commitment to bringing innovative and lasting solutions to the world's most complex problems exemplifies true leadership, and his altruism mirrors the ethical values and social responsibility which should guide humanity in the 21st century.
Profile
Bill Gates was born in 1955 in Seattle, Washington, USA. He founded Microsoft Corporation in 1975 and led the company to become the worldwide leader in business and personal computer software, services, and solutions. In late June 2008, he transitioned out of his day-to-day role at Microsoft to dedicate more of his time to his philanthropic work.
The Bill & Melinda Gates Foundation, which he founded in 2000, is the world's largest private foundation. With its grant-making organized into three programs—Global Development, Global Health and United States, the foundation supports work in more than 100 countries to help all people lead healthy, productive lives.